Eicher Sewer Service, LLC
A Flush Beats a Full House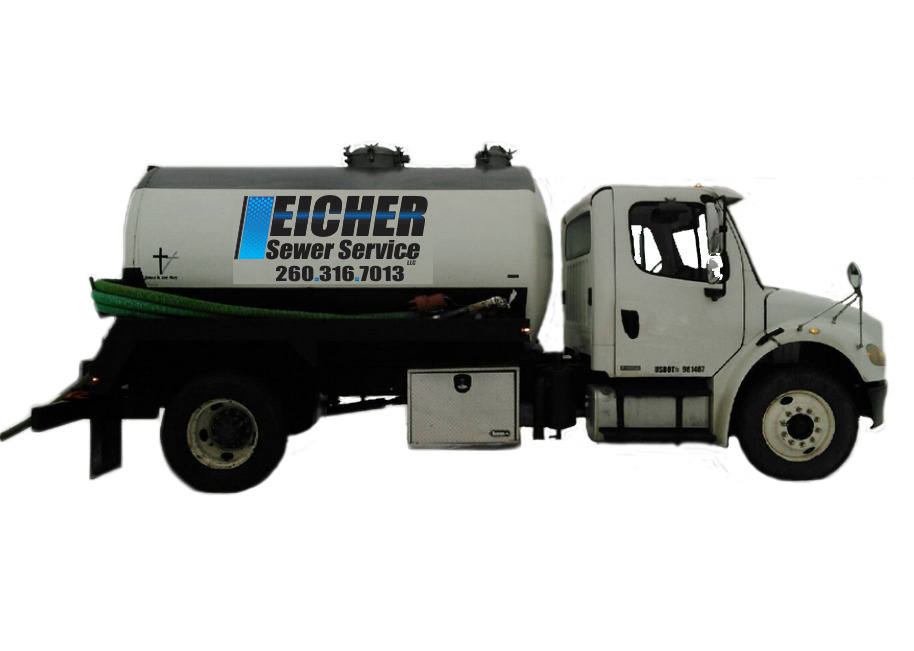 Eicher Sewer Service, LLC
Formerly Dilts Sewer Service
Are you having problems with plugged drains or a backed up sewer system? We would love to help you! We offer a variety of septic services including septic pumping, drain cleaning, jetter and camera service, and pump replacement. We extend our services to customers in Steuben, Dekalb, Lagrange, and Noble Co, IN.
If you are located in our service area we would love to help you with all of your sewer maintenance needs. Our goal is to leave you completely satisfied with a job well done. If you are in need of our services, give us a call today for pricing or scheduling. We would love to hear from you!
We Take the Unpleasant Out of Your Situations
We offer Jetter, Auger, Pump Replacement, and Septic Tank Cleaning Services to Angola, Fremont, Hamilton, and surrounding areas in Indiana.
Our state-of-the-art sewer inspection camera helps us find issues in your septic system without the mess of digging up your lawn.
Check out our FAQ page where we answer a lot of questions you may have and provide you with some recommended practices when it comes to your septic.
Contact us to schedule service
Eicher Sewer Service will help you take care of those messy situations and put a smile on your face. If you have questions, or would like to schedule a service call, contact us today!